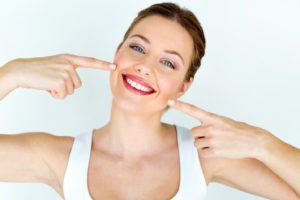 Would you like a brighter smile? It seems like whitening products are a dime a dozen these days. You can purchase whitening strips, kits that come with a fancy-looking activation light, whitening pens, and so much more. But is it a good idea to use these over-the-counter products? They might disappoint you. Let's talk about why professional teeth whitening in Trumbull is usually a better option.
Professional Whitening Is More Effective
Some OTC whitening products can produce noticeable results in just a couple of weeks. However, there are limits to what they can accomplish. The formulas they use are not as potent as what you can get from professional products, and there are certain types of stains that they do not work for. For example, they may be powerless to improve the appearance of tetracycline stains or fluorosis. In contrast, your cosmetic dentist in Trumbull can design a whitening plan that is tailored to your unique needs and goals.
Professional Whitening May Be Safer
There are quite a few OTC whitening products that are approved by the American Dental Association (ADA), which means they are safe for most people. But there are other products that do not have the ADA seal of approval. Such products might have harsh or abrasive ingredients that can damage tooth enamel. If you opt for professional whitening, your dentist will ensure that your teeth are healthy enough for cosmetic procedures. They will also only use the highest-quality products to help you fight dental stains.
Professional Whitening May Be More Comfortable
There are a couple of reasons why professional whitening is usually more comfortable than OTC products:
Professional treatments are customized. OTC whitening strips and trays are not made for your unique teeth. Therefore, it is likely that some of the bleaching agent will touch your gums and other soft tissues. Professional whitening trays are customized to provide the best fit possible.
Professional treatments are engineered to reduce sensitivity. Teeth whitening is famous (or infamous) for causing sensitive teeth, but not all whitening products produce the same amount of sensitivity. Many professional systems are designed to keep sensitivity to a bare minimum.
Professional Whitening Is Usually Faster
When you opt for a professional in-office whitening treatment, you could experience a brighter smile after just one appointment. If you use a take-home kit from your dentist, you might begin to see results after just one or two whitening sessions, with final results typically taking two weeks or so. OTC whitening systems usually take at least two weeks to produce any kind of noticeable results.
Some OTC whitening products are okay… but they simply don't measure up to professional systems. Why not talk to your cosmetic dentist in Trumbull about how you can achieve the bright smile you've always wanted?
Meet the Dentist
Dr. William J. Cappello is a highly educated general and cosmetic dentist who serves patients in Trumbull and the surrounding communities. He uses the innovative KöR whitening system for patients who wish to get rid of dental stains. If you are curious about how you can brighten your smile, contact our office at 203-816-5545.