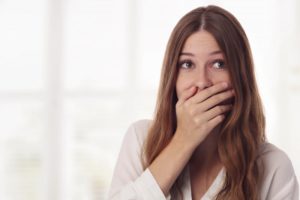 Do you like to be prepared? You never know what'll happen in life, but it can be beneficial to look ahead and try to plan for certain situations. Dental emergencies can come up unexpectedly, but if you know how common emergencies are treated, you can have an idea of what you'll need to get your smile back to full health. Here are the most experienced emergencies and how your dentist can fix them.
Dental Emergency: Toothache
Sometimes, a tooth starts to hurt. At first, it may just be sensitive to hot, cold, or sugary foods and drinks and then intensify. Or it can start out debilitating and unbearable out of the blue. Most of the time, when a tooth causes this much discomfort, the enamel has been eroded down, and decay has reached the innermost layer of the tooth, which is called the pulp.
Solution: Root Canal Therapy
Although a filling may suffice to treat this problem, root canal therapy is needed most of the time in this kind of scenario. In this procedure, your dentist removes the infected tissue, including the pulp, seals off the center of the tooth, and then usually uses a dental crown to restore the tooth.
Dental Emergency: Chipped Tooth
Especially if you play sports, getting a chipped tooth is a real possibility. Even though a chipped tooth is mostly considered a cosmetic issue, many patients want it corrected right away. Plus, a chipped tooth could feel more sensitive or could have a sharp edge or point, putting soft tissues at risk of cuts. It still definitely qualifies as a dental emergency.
Solution: Dental Bonding or Veneers
Depending on the severity of the chip, there are multiple treatment options available. For minor chips, composite resin bonding can be used to fill in the chip, or a veneer can cover the imperfect tooth. In more extreme cases, a dental crown may be necessary.
Dental Emergency: Lost Crown or Filling
Unfortunately, fillings and dental crowns don't last forever, and under certain circumstances, they can may come out entirely. This leaves your tooth exposed to bacteria and impairs your ability to use the tooth.
Solution: Restoration Replacement
Occasionally, the filling or crown can be reattached, but most often, the restoration is old or damaged enough that it ultimately needs to be replaced.
Dental Emergency: Cracked Tooth
Whether you're chewing on ice or get hit in the face while playing a sport, a broken or cracked tooth can be immensely painful and allows bacteria to potentially harm the center of the tooth.
Solution: Dental Crown
Often, this problem can be remedied with a dental crown, which can hold together the remaining pieces of the tooth. However, if the crack or damage goes below the gums, the tooth may need to be extracted completely and replaced.
Regardless of the kind of dental emergency you face, you can have peace of mind with a dental practice you trust that will be there when you need them most.
About the Author
Over his career, Dr. William Cappello has continued to hone his dentistry skills. After completing his dental degree, he has studied with some of the nation's most prestigious institutions like Spear Institute and the Dawson Academy. At his practice, Cappello Family Dental, he welcomes patients who are experiencing dental emergencies and offers fast relief. If you have a dental emergency, you can schedule an appointment by contacting the practice online or calling 203-816-5545.