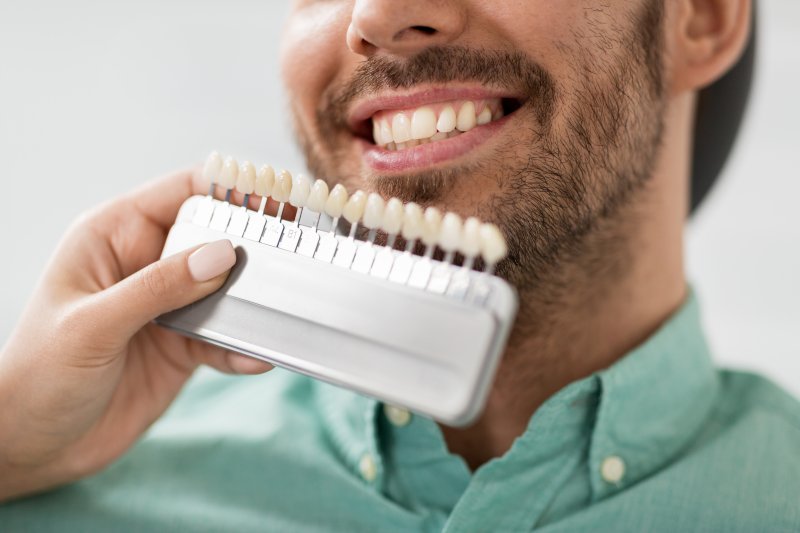 If you have multiple dental imperfections, you may be hesitant to show off your smile. In fact, you might try and hide it every chance that you get! Fortunately, you don't have to live that way forever. Getting veneers in Trumbull can transform your appearance and significantly boost your confidence. They're able to correct various aesthetic flaws, including chipped, misshapen, gapped, and discolored teeth. While you may already know your natural teeth need to be altered, are you wondering how much enamel needs to be removed? Read on to find out!
Why Does Enamel Need to Be Removed for Veneers?
You'll be happy to know that the veneer procedure is minimally invasive. In preparation for veneer placement, your dentist will remove a thin layer of protective enamel from the front-facing portion of your teeth. There are two reasons why this is done:
Proper Bonding: To stay firmly in place, your veneer needs to be correctly bonded to the tooth. By removing a small amount of enamel, your dentist will create a surface to which the veneer can easily adhere.
Natural Appearance: If your dentist doesn't remove any enamel, the veneers can make your teeth look bulky. As a result, your smile will not look natural, and people will be more likely to notice your cosmetic work.
How Much Enamel Needs to Be Removed for Veneers?
Removing enamel for a cosmetic procedure can sound daunting, but it's not as bad as you think! Your dentist will only file away a very tiny amount. Don't worry – it's not enough to damage the overall structure of your tooth. Approximately half of a millimeter is removed, which is about as thin as a fingernail! Every dental professional wants to preserve as much natural tooth structure as possible, which is why they're extremely careful with this step. Keep in mind that enamel does not grow back, so once you commit to veneers, you're committing for life.
Veneers are an incredibly popular cosmetic procedure – and it's easy to see why. They can dramatically transform your pearly whites in just a few short appointments! Although they're certainly a commitment, having a beautiful smile for the rest of your life is priceless.
About the Practice
At Cappello Family Dental, we strive to provide high-quality and comprehensive services to patients of all ages. Our team uses the latest technologies, techniques, and materials to ensure you get the quality care you deserve. If you're ready to transform your smile veneers, don't hesitate to reach out. You can schedule a consultation via our website or call (203) 816-5545.