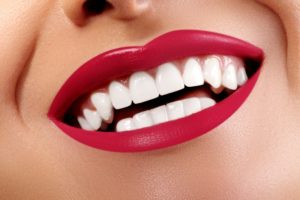 It's award show season. As you tune in to see who wins best actor or who has the best album of the year, you may also notice all the picture-perfect smiles on the red carpet. It's often thought that cosmetic dentistry treatments, like veneers, are only for the rich and famous but nothing could be further from the truth! You can achieve the smile of your dreams with its various treatments. Here's what to know about cosmetic dentistry and some of its services that are available to you.
What Exactly is Cosmetic Dentistry?
As a dental specialty, cosmetic dentistry uses treatments and procedures to improve the appearance of your teeth, bite, and gums. It also primarily focuses on changing the color, shape, size, and alignment of your pearly whites, thus affecting the overall aesthetic of your smile. Cosmetic dental procedures can fix a range of issues, including discoloration, misalignment, chips, cracks, and gaps. Although most cosmetic dental services are considered non-essential, some are medically necessary and provide restorative benefits.
How Cosmetic Dentistry Can Enhance Your Smile
There is no dental imperfection too severe for cosmetic dental treatment. Whether you need just a single tooth repaired or desire a full smile makeover, your dentist can give you a complete examination and guide you to the best treatment for your unique needs. Here are three of the most common and popular cosmetic dental services:
Veneers
If you are dreaming about flawless teeth, veneers are the way to go! Ultra-thin shells of porcelain are adhered to the front surfaces of teeth, concealing dental imperfections from view. Veneers can fix chipped, cracked, gapped, discolored, and misaligned teeth in two dental appointments. Your new smile will also look completely seamless and natural-looking since the porcelain sheaths are custom-matched to the enamel of your surrounding teeth.
At-Home Professional Teeth Whitening
Over time, your smile can become less vibrant. Certain foods and drinks can begin to stain and discolor your teeth. Fortunately, you can brighten your pearly whites with professional teeth whitening! Your dentist will provide you with custom-made trays and special bleaching agents. After wearing the treatment as directed for a few weeks, your teeth will be several shades whiter. There is nothing like a luminous smile to make you feel like a star on the red carpet of life!
Metal-Free Restorations
For years, metal was used to repair decayed or damaged teeth. Although these restorations were effective, they were highly noticeable. Now, most dental offices use porcelain to create seamless-looking inlays, onlays, and crowns. These metal-free restorations combine the best qualities of both cosmetic and restorative dentistry. You will have improved oral health and an aesthetically pleasing grin!
Are you ready to flash a beautiful smile every day? With the help of your cosmetic dentist, you'll have picture-perfect pearly whites that will last for years to come!
About the Author
Dr. William Cappello and his team at Cappello Family Dental are eager to help you achieve your dream smile! He graduated from Tufts University School of Dental Medicine in Boston where he was a merit scholar and was presented with the Special Care in Dentistry Award for Outstanding Performance. With a focus on impacting your life by enhancing your teeth, he offers a range of cosmetic services. To schedule an appointment, contact him through his website or call (203) 816-5545.