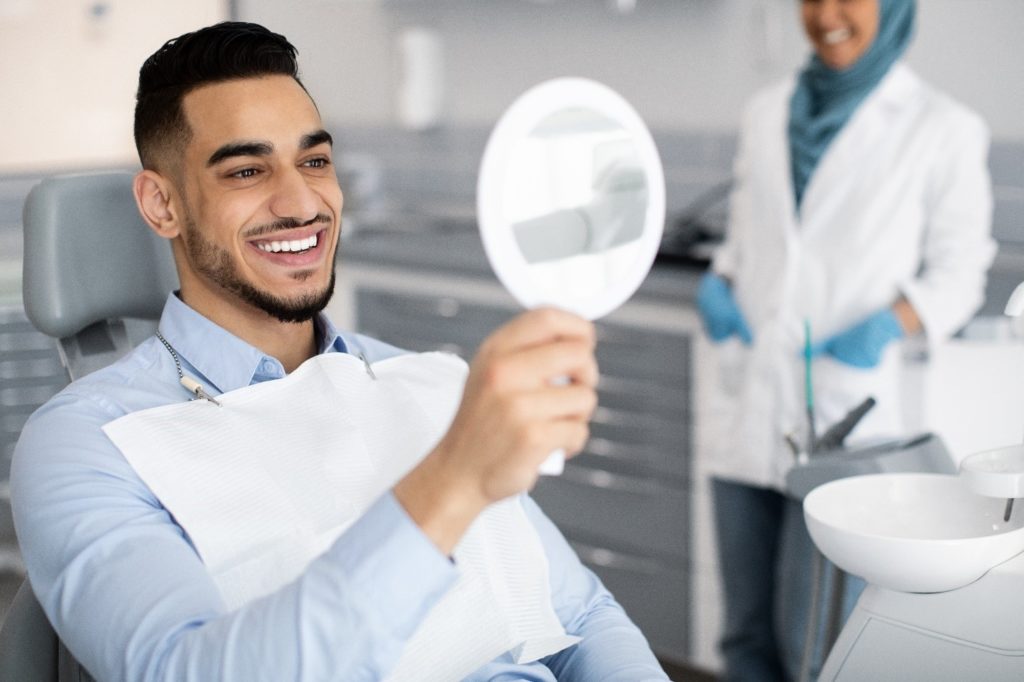 Year after year, veneers continue to rise in popularity. Since they are completely customizable, incredibly versatile, and extremely lifelike, it's not hard to see why. Plus, the entire treatment can be completed in three visits or less! For an overview of the step-by-step process of getting veneers, read on.
Step 1: The Initial Consultation
Of course, the first step of the process is the initial consultation with your cosmetic dentist. During this appointment, you'll have the opportunity to learn more about their training and share your unique smile goals. From there, they can conduct an oral exam, determine if you're a candidate, and, if you are, get to work on creating your custom treatment plan. This will include ironing out important details, like how many veneers you need and the ideal shade of each one.
Step 2: Preparing Your Teeth
Naturally, you don't want your veneers to protrude in an unnatural manner. Not only would this make it more difficult to speak clearly, but it would also make it obvious to those around you that you've invested in cosmetic dentistry. To prevent that from happening, your dentist will remove a sliver of your enamel – just enough so that your veneers will blend in seamlessly. After that, your dental team will take the necessary impressions and send them off to the lab.
Step 3: Crafting Your Veneers
With the impressions of your teeth and the shade, shape, and size of your veneers, the lab artisans will get to work. Since the process of making your permanent veneers typically takes a few weeks, we will provide you with a temporary set in the meantime. Since they aren't meant to last, you will need to make a few adjustments to maintain them, like sticking to soft foods. Of course, this is only temporary; you'll be able to return to your regular diet and oral hygiene regimen once your permanent veneers are bonded in place.
Step 4: Bonding the Veneers to Your Teeth
Once the lab artisans are done crafting your veneers, they'll send them to your dentist's office. From there, your dental team will check that they match all of the specifications before scheduling your final appointment. At this visit, the veneers will be securely bonded to the front-facing surface of your teeth. Then, any final, minor tweaks will be made, and the entire treatment process will be complete!
With a quick turnaround time, veneers allow you to achieve the smile of your dreams in a matter of weeks. So, don't wait – your dream smile is closer than you think!
About the Doctor
Since his father was a dentist, you could say that dentistry is in Dr. William J. Cappello's blood! He chose to pursue his studies at Clemson University in South Carolina and Tufts University School of Dental Medicine in Boston. However, he has continued to pursue advanced training throughout his career with prestigious institutions like the Dawson Academy and the Spear Institute. If you would like to learn more about the veneers process or you're ready to schedule a consultation, visit his website or call (203) 816-5545.